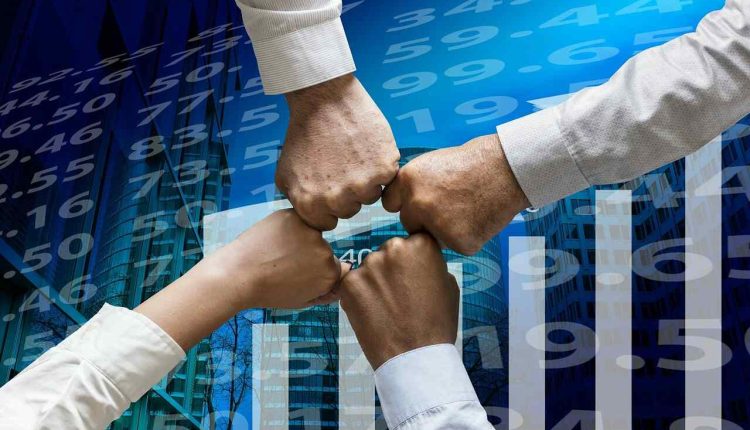 Silversmith Capital Partners Partners
Silversmith Capital Partners is a growth equity firm focused on supporting and partnering with exceptional entrepreneurs leading innovative technology and healthcare companies in the United States. Their investments focus on SaaS/information services and healthcare IT/services providers.
The firm boasts an impressive healthcare investment history with investments in companies like Teladoc and Health Velocity Capital. Furthermore, they boast an expansive sales and marketing technology portfolio.
Nikhil Kumar
Nikhil Kumar has over ten years of experience as a data analyst across various business functions. He has previously held roles at both GoGuardian Energy Company, an international energy firm, as well as Atlas Copco in the U.S. He possesses extensive knowledge about market movements, pricing trends, and customer behavior within the energy industry, using statistical models for forecasting forecasts and analyzing trends within data sets as well as working on business intelligence products that deliver analytics designed to enhance operational performance.
Nikhil hails from New York City and holds a Bachelor of Technology from K. J. Somaiya Institute of Engineering and Information Technology in Mumbai, India, as well as a Master of Information Technology degree from the University of Maryland's Robert H. Smith School of Business. Nikhil has extensive knowledge of SQL and Excel VBA databases that he uses to automate processes while increasing efficiency and lowering costs.
Silversmith Capital Partners' Nikhil is also involved in other ventures as co-founder and partner in discount brokerage Zerodha and True Beacon Asset Management Firm for high net worth individuals. Furthermore, he signed The Giving Pledge which commits him to giving away 50% of his wealth for charitable causes.
Kumar is also an accomplished writer and has contributed his writings to The Independent newspaper and London Evening Standard, covering regional and global political, economic, and social stories – such as Nepal earthquake coverage and financial crisis/Eurozone sovereign debt crisis issues.
Nikhil is also an avid table tennis player and has received several accolades. He has participated in tournaments all around the world. He is the second youngest table tennis player from the United States. He has graduated from NYU's Interactive Telecommunications Program. Nikhil resides in Houston Rockets fan and considers To Pimp A Butterfly album his all-time favorite music work (although "best" can often be subjective).
Brian Peterson
Brian Peterson has over two decades of experience working in higher education, overseeing multiple large-scale workforce development programs. At present, he serves as senior vice president for administration and finance and dean for academic initiatives and strategic innovation at The Graduate Center, City University of New York, where he oversees finances, administrative functions, and programming development opportunities, as well as leading The CUNY Baccalaureate for Unique and Interdisciplinary Studies program.
Peterson enjoys exploring nature through hiking, bicycling, kayaking, and backpacking with his family. Additionally, he supports numerous national parks through volunteer efforts and serves on the Board of the George Wright Society, which produces student publications.
Brian began wrestling as an amateur, collegiate wrestler before going pro, competing at both amateur and elite levels of competition. He earned numerous championship titles and regional and national honors throughout this journey. Subsequently, his coaching career started locally, and he has helped multiple athletes meet their wrestling goals.
Marc works closely with entrepreneurs and management teams at Silversmith Capital Partners as they look to accelerate their growth. He assists in developing go-to-market strategies, building leadership teams, making strategic acquisitions, preparing their businesses for exit, and managing lender relationships for the firm.
Silversmith Capital Partners is a private equity firm focused on growth-stage technology and healthcare companies. Their current portfolio consists of SaaS/information services companies, healthcare IT services companies, technology-enabled business services companies, and more. Established in 2015, the firm has raised over $2.0 billion in total capital.
The firm's investment activities are subject to Massachusetts laws and regulations, with its assets under management reported on Form ADV. At its most recent filing date, this firm held $4,762,056,353 of regulatory assets under control.
The firm boasts an experienced team of professionals and advisors dedicated to growth-stage investments in software and tech-enabled business services sectors. Their strategy involves acquiring minority or majority stakes in businesses whose growth is accelerating within their respective industry.
Lori Sullivan
Ms. Sullivan is an accomplished partner of the firm's Trusts and Estates and Trusts and Estate Litigation Practice Groups and brings extensive expertise in contested probate proceedings, accounting proceedings, and inter vivos trust litigation matters. Additionally, she co-authored articles for the New York State Bar Association Trusts and Estate Section on marriage, domestic relationships, and estate planning topics.
Silversmith Capital Partners was established in 2015 as a growth and expansion private equity investment firm that invests in technology-enabled businesses such as SaaS, information services, healthcare information technology, and healthcare services sectors. Silversmith typically acquires both minority and majority interests in companies it invests in. Silversmith has raised four funds totaling over $3.3 billion since their inception.
As well as their traditional investments, the firm emphasizes supporting and creating a solid corporate culture within each company it invests in by integrating ESG initiatives. Many of their assets are making an impactful statement by helping reduce carbon footprints while increasing efficiencies and supporting diversity-driven initiatives.
Silversmith comprises Brian Peterson, Lori Sullivan, and Jeff Jacobs as senior partners, each possessing extensive industry expertise across its two core verticals – healthcare IT & services and SaaS & information services.
The fund has invested in over 150 companies and has a record of creating value for its investors. Portfolio companies have collectively generated over $10 billion in revenues and reached a cumulative market cap of over $32 billion. Their current investment strategy focuses on selecting high-growth companies that may yield exceptional returns.
Leading endowments, foundations, fund-of-funds, and pension funds support Silversmith Capital Partners. Their firm boasts over 50 relationships with CEOs, founders, and industry executives; Silversmith has an established track record of successfully partnering with management teams to accelerate growth and create value for shareholders. They aim to develop an outstanding investment team passionate about supporting companies they invest in from development to exit.
Marc Quagliaroli
Silversmith Capital Partners' investment team has been working hard to revive its portfolio companies through new hires and an aggressive fundraising campaign. Thanks to these efforts, more deals were found, and commitments increased, including investments into healthcare and technology-related companies and ESG initiatives being integrated into company culture.
Silversmith Capital Partners of Boston recently closed on its fourth fund with institutional investors in less than three months despite COVID-19 being widespread. Over 20 companies from various industries were committed to this fund, and healthcare specialist Sri Rao and partner Lori Whelan joined Silversmith's investment strategy team as recent additions.
Silversmith will continue to invest in technology-focused companies that deliver value for investors and consumers. Silversmith has an established record of investing in software and tech-enabled services industries; they currently manage over $1.1 billion with investments in over 260 companies.
Jim Quagliaroli co-founded Silversmith Capital Partners in 2015. His investments focus on two core verticals for Silversmith: SaaS and information Services and Healthcare IT and services. Jim seeks out passionate founders with growing SaaS companies focused on product leadership; serving on over 25 tech company boards is another area where Jim excels.
He attended Windsor Locks High School before serving nine years with the Air National Guard – including being deployed for nine months to Afghanistan – as a Scout Leader and baseball team coach in Windsor Locks for over ten years. He enjoys traveling and playing BINGO with family members when not serving his nation.
He is survived by his wife, Rose of Windsor Locks; son Marc; daughter Nicole; brother Rob; brothers Dan; sisters Kathy and Nancy; and many nieces and nephews. A funeral service will be held Wednesday at Potter Funeral Home in Willimantic, with burial planned at St. Paul Cemetery in Windsor Locks.