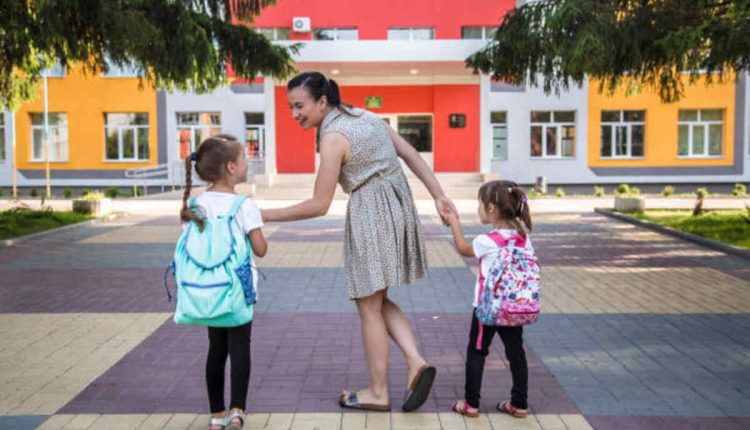 Little Steps Learning Center
Little Steps Learning Center offers quality child care and educational early learning programs for children aged six weeks to 12 years. Their brand-new facility features bright and colorful rooms designed to accommodate different age groups, providing quality services in a safe, nurturing environment.
Pre-K Program
Little Steps Learning Center is a licensed center offering childcare to infants through pre-kindergarten children, before and after school care services, summer camp programs, and summer day camp services. Their safe and welcoming environment encourages learning while experienced and qualified professionals manage it.
Little Steps' Preschool curriculum encompasses social, communication, language, motor, and pre-academic skills development. Their staff offers intensive behavioral intervention through personalized curricula to promote socially significant behavior changes through parent coaching/support/edu, sibling training/education, and community resource information/progress reports.
Little Steps' program for infants and toddlers emphasizes interactive play and active learning through activity. Toddlers learn to share, play cooperatively, and explore the world safely within an age-based setting while receiving oral language lessons to express themselves better.
Little Steps' preschool program at Little Steps equips children with the essential foundational knowledge for kindergarten readiness, such as reading and mathematics. Their program fosters the love of learning while creating solid foundations for constructive growth – lessons may include counting forward/backward/add/subtract operations, basic phonics instruction, and reading favorite tales from books they enjoy! Furthermore, kids attending Little Steps often join their Buddy program, allowing them to form one-on-one friendships within this unique environment.
Preschool Program
Children ready for preschool will benefit from our comprehensive program emphasizing socialization and positive relationships among peers, development of pre-academic skills, and intensive behavioral intervention to decrease challenging behaviors. Staff members are fully licensed and certified in Applied Behavioral Science using a research-based approach when teaching. In addition, the school offers additional services like parental training/coaching, sibling support/education programs, community resource information updates, progress reports, and daily communication journals.
Lafayette, IN, children can benefit from our preschool programs by developing a passion for learning that will continue throughout their careers. These programs emphasize sensory-based learning through touch and activity while placing great importance on language development; students will learn verbal communication methods in preparation for reading when entering kindergarten.
Small Steps offers more than classroom-based instruction, in addition to providing a buddy program for children. This program pairs a child with a volunteer who spends 30 minutes each week engaging in child-directed play; many friendships often endure throughout their time at the school. Volunteers must commit to at least a year-long commitment. Furthermore, Small Steps features full-time lead therapists and graduate students supervising undergraduate practicum students enrolled in its program, working to create personalized treatment plans tailored specifically for each child registered.
Before and After School Program
Little Steps Learning Center's Before and After School Program provides children with a safe environment to develop social skills in a nurturing way. Offering various activities designed to engage kids, flexible schedules are available for parents. Staff is experienced and qualified, with facilities meeting safety and health standards; children are also offered nutritious snacks and meals during this program and encouraged to engage in extracurricular activities.
Effective education requires an in-depth knowledge base, so after-school programs provide the ideal setting for students to continue their academic journeys. They can hone their language and creative abilities, practice critical thinking skills, and enhance social interaction skills – not to mention learn to work together effectively in groups while respecting others' opinions!
Some afterschool programs offer enrichment classes, such as music and movement classes, language and literacy lessons, STEM education classes, art projects, and outdoor sports activities. Certified instructors generally lead these classes, which can be customized according to each student's needs and tailored according to his/her abilities. Furthermore, these classes provide an ideal opportunity for building self-confidence as instructors are dedicated to ensuring each child reaches his/her full potential while teaching each lesson, answering any questions that may arise, and providing assistance when needed.
Summer Camp
Summer Camp is an engaging program designed to give children an enjoyable and fulfilling experience. Activities and field trips are provided daily, and children can learn about science and nature through hands-on learning experiences and activities. Parents are invited to join teachers or child development specialists in discussion groups led by these professionals.
Summer Steps is available to kindergarten through grade five students in private independent schools in the fall with family taxable income below $80,000 who pay less than 10% of ongoing tuition and childcare costs. Summer Steps is a partnership between The Brick Church School and Early Steps, an organization dedicated to increasing diversity within New York City independent schools.