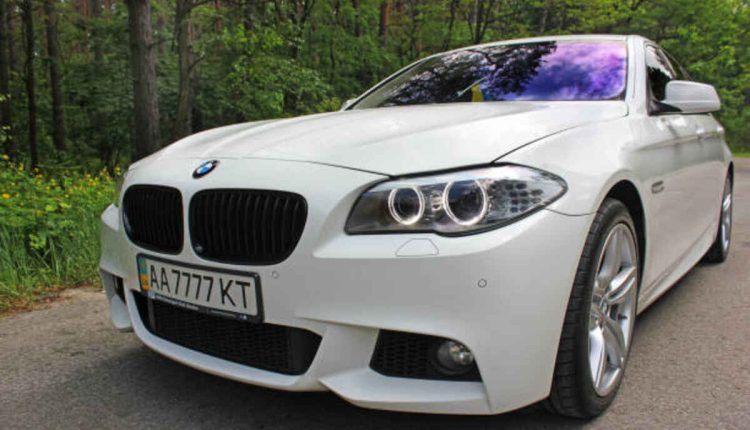 Only you, your spouse/domestic partner, a full-time employee incidental to your business duties during the rental period, and an authorized driver approved by Audi may drive the Vehicle during its rental period. Each of these individuals must hold a valid and current driver's license.
Failure to return the Vehicle according to its rental agreement or Audi's instructions at pickup will result in an unauthorized return fee being assessed against you.
Optional Vehicle Protection
Audi on Demand provides vehicle protection options such as personal accident insurance, tire & wheel protection, lease-end coverage, and lease termination coverage to renters renting vehicles through them. Please refer to their Pure Protection program Agreement for terms, conditions, cost and amount of coverage, limitations & exclusions, and transferability/cancellability/transferability options.
Loss Damage Waiver (LDW) By selecting Audi on Demand Loss Damage Waiver (LDW), they will assume all risk for any loss or damage to the Vehicle while it is in your possession unless such loss or damage results from prohibited use as specified by Sections 7 and 8 of the Rental Agreement (RA). Otherwise, should you elect not to purchase LDW coverage, you will be held accountable for rental charges and any additional charges related to damage to or destruction of the Vehicle.
Audi on demand requires you to return the Vehicle with a full fuel tank. If this requirement isn't met, a fuel service charge equal to the number of gallons necessary to refuel (based on vehicle gas gauge and capacity), multiplied by the per gallon pump price for premium fuel in your location, and an Audi on-demand service fee will apply.
Child Safety Seats
Suppose the Vehicle was rented with a child safety seat and it is returned damaged or broken. In that case, you will be held accountable for its replacement cost and complete cleaning fees associated with any lingering odors such as cigarette, cigar, pipe tobacco smoke, or marijuana/vaping smells.
When purchasing Theft Protection and your Vehicle is stolen, Audi will determine its fair market value before it is stolen and charge a separate administrative fee for this coverage, which should supplement but not replace any insurance or other coverage you already have available through your policies or credit cards if applicable.
Liability Insurance/Protection
The Vehicle is insured against loss or damage caused by accident, fire, or theft and must be returned in its original condition, with normal wear and tear being accepted as acceptable wear and tear.
Suppose the Vehicle is returned in an unacceptably different condition. In that case, you are liable for all charges stated in the Rental Agreement as an hourly rate and for repairs to any damage or loss to it, except where covered by other insurance or credit card coverage (personal effects coverage and Supplemental Liability Insurance – SLI). For more information about SLI, please consult relevant sections in the RA or contact the Audi on-demand Customer Care Center.
Audi will hold you responsible on demand for (a) diminishment in vehicle value – this refers to the difference between its fair market value before damage/loss and repair cost, (b) towing/storage fees; and (c) administrative fees of up to $150. Your own auto policy or credit card might cover this loss/damage provision depending on any restrictions within it, though that could still limit how it applies here.
If you do not qualify for discounts through an automobile club or similar organization, an additional fee must be paid to purchase insurance through Audi on demand. Unfortunately, this fee is non-refundable even if your reservation is canceled before collecting your Vehicle.
Under certain jurisdictions, you and Audi on demand agree to waive, to the greatest extent allowed by law, any liability protection provided under an insurance policy or certificate of self-insurance issued by Audi on request regarding deaths or bodily injuries caused by operation of the Vehicle that occur directly, indirectly or consequentially.
Purchasing PAI will be managed by an independent insurance company, and its terms, conditions, costs, amount of coverage restrictions, and exclusions are outlined in a brochure available from Audi on demand.
Additional Drivers
At any point during your rental period, only you or an authorized driver (either you, your spouse/domestic partner, or an employee who incidentally serves in their business duties during the Rental Period) are allowed to drive the Vehicle (each an "authorized driver"). An "authorized driver" must be at least 22 years old with valid and unexpired government-issued driving licenses; should someone attempt to use the Vehicle without permission, they will forfeit all privileges and benefits associated with that RA contract and lease agreement. Audi on demand reserves the right to limit or terminate any services or benefits related to it in such an instance.
Your use of the Vehicle requires you to pay any traffic or parking violations incurred, including toll or photo-enforced violations, fines, or fees when they become due, including toll or photo enforcement violation fees. In case you miss making payments when due, a late charge of one-half percent (1.5%) per month will apply, as well as all associated collection costs such as reasonable attorney's fees, administrative fees of up to $150, and cost recovery expenses as well as insufficient funds fees that arise as a result.
All vehicles rented from Audi come equipped with a full tank of gas. If it is returned with less fuel than when received, an additional fuel service charge equal to the number of gallons necessary to refill its tank back to its level indicated on its gas gauge or capacity multiplied by the local per gallon pump price of premium fuel plus any applicable service fees will apply and be assessed by Audi upon demand.
Requirements
Audi loaner specials provide nearly new cars at significant cost savings, providing drivers with an exciting and economical alternative to buying new ones. Furthermore, Audi loaner specials give drivers who otherwise wouldn't have access to premium brand vehicles the chance to experience all that comes with owning one. While purchasing an Audi loaner special has many benefits, you should consider some considerations before committing yourself.
Requirements for a Rental Agreement
By agreeing to rent with Audi on demand, you accept that all charges, fees, expenses, taxes, surcharges, and other amounts due under your rental agreement (such as Incidental Costs) must be paid. Audi on Demand can then charge your credit card accordingly at any time during or at the end of your rental period; additionally, you authorize card issuers to set aside an estimated total amount equal to all charges under your RA for that rental period.
Providing that no violations exist according to Sections 7 and 8, Audi on Demand will assume all loss or damage to the Vehicle and optional accessories, subject to the deductible specified in your Rental Agreement (RA). In case of theft or other loss, repairs should not be conducted without prior approval by Audi on Demand, and the fair market value of the Vehicle will be calculated with any salvage proceeds considered.
Your vehicle should be returned immediately upon demand from Audi or at the location indicated in its Rental Agreement (RA). If it is not returned at this time or place, a late fee must be assessed each day until its return.
If the Vehicle is returned without being fully fuelled, a fuel service charge equal to the number of gallons needed to refill its tank multiplied by the per-gallon pump price of premium fuel in your location plus an administration fee determined by Audi on demand must be paid as part of its return payment obligations.