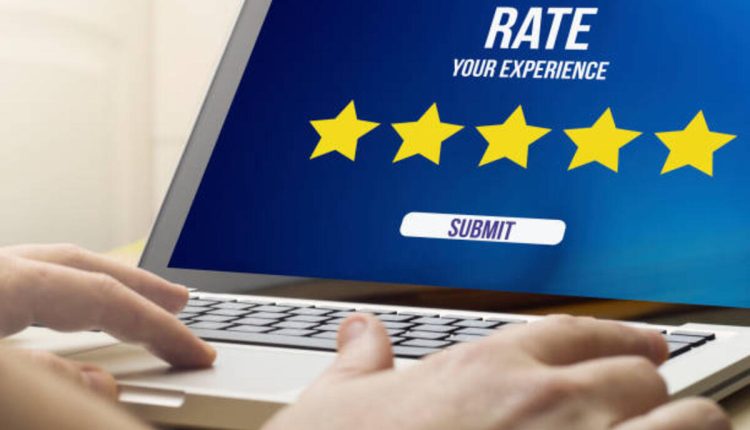 Wonolo Review – Is Wonolo Right For You?
Wonolo is an app that helps individuals locate hourly jobs across multiple categories. It matches workers with employment that fits their schedules while offering benefits such as badges, Wonolo U training courses, and community services.
Wonolo offers jobs to US-based workers, such as event staffing, warehouse work, and food-related industries. However, one must possess legal permission to work within US borders to be eligible.
It's free to sign up.
Wonolo is a mobile app that helps workers find and manage on-demand jobs. It has gained widespread acclaim among workers and businesses due to its flexibility and scalability but still faces some hurdles, such as temporary employment security concerns or benefits, that need addressing. Still, Wonolo stands as a pioneering force within the on-demand labor market.
Wonolers use the app to find jobs that suit their schedules and skills. Workers receive their salary once a task is complete, which they can transfer directly into their bank accounts or debit cards.
This application is free for workers, though a valid US Social Security number and smartphone are required to clock in/out. Furthermore, users must have a physical presence in their respective country where they're working – they will also need a photo ID to be verified.
Once a Wonolo worker has finished a shift, their client will rate their performance. This rating will dictate how often Wonoloer gets hired in future assignments; those with consistently high ratings may even be offered full-time employment with one of our requestors.
Wonolo stands out as an on-demand work app because of its reliability and user-friendly interface, earning its customer's trust with every use. Wonolo provides services to various industries and has implemented an impressive security system to protect workers. Furthermore, Stripe is its payment platform, making Wonolo one of the safest payment platforms available today. Additionally, Wonolo provides workers with various features, such as setting their wages and hiding their location from maps – both useful for those avoiding traditional job hunting hassles. However, it should be noted that this platform only matches Wonoloers with jobs that best suit their qualifications and experience.
It's available in 27 cities.
Wonolo is an on-demand staffing app that seamlessly connects workers and businesses. Its straightforward features and tools make hiring workers or finding jobs simple for both parties involved, while its friendly customer support team offers assistance for any problems.
Wonolo is an app with excellent functionality and user experience, only operating on mobile phones, not laptops or desktop computers. Downloading and using Wonolo are free; all that's necessary to begin is having access to a smartphone device – use of which may increase income potential while providing flexible job opportunities; however, you must familiarize yourself with their terms of service before signing on any job opportunities offered through Wonolo.
Wonolo offers various services, such as food delivery (like DoorDash or UberEats), event staffing, cleaning, laundry, and administrative tasks; it even provides merchandising services to stores! With 27 cities to choose from and flexible rate settings available via their app, Wonolo makes finding gigs that fit your schedule and location easy and increases earning potential with each gig you find!
Contrary to other gig work apps, this one does not require you to apply for each job before accepting it. Instead, open the app and scroll through available gigs until one fits your schedule – after you pass a background check, you can immediately start accepting gigs – making this app a more legit way of working!
Wonolo offers more than gig work; workers also enjoy many other advantages through Wonolo, such as flexible schedules, health insurance coverage, and retirement investment accounts. You'll also earn Flex Time Off, accumulating as you complete jobs and can be redeemed for cash or gift cards.
Wonolo workers are paid via a secure online payment system. Once they complete a gig, Wonolo will notify them within several days about their payout. Earnings can then be accessed on their Member Dashboard or app if performing well on Wonolo; businesses may even hire you full-time as temp-to-hire employees (a common practice on Wonolo).
It's easy to use
Wonolo is an excellent app for people in search of extra income who need flexible ways to earn. Offering delivery services, event staffing jobs, and reliable payment systems make Wonolo an attractive way to make extra cash without incurring legitimate job fees or taxes at year's end. Bonsai Tax can make filing easier by reminding you about deadlines, estimating taxes accurately, and scanning bank or credit card statements to find deductions that might apply.
The app is available for iOS and Android devices and is accessible to download. Features of the app include managing work schedules with ease while providing a simple, intuitive user experience – you can even earn badges to unlock exclusive rewards! Plus, it gives workers access to our swag shop to purchase Wonolo merchandise!
Wonolo can help you quickly find gig work. By connecting businesses with temporary workers, the app connects businesses and workers – offering up to $400 weekly in just a few shifts! Plus, you have complete flexibility over your schedule and tasks!
If you are considering working for Wonolo, be sure to read reviews first before making your decision. Many app users cite flexibility and decent pay as two benefits of working there; additionally, you'll find plenty of information and feedback via their company website and Glassdoor page.
Wonolo's app is free and requires no minimum age requirement to download; all that is necessary is having a smartphone capable of clocking in/out and clock-in in/off for your shifts. If something prevents you from attending one, withdraw from that job within the app at least 12 hours in advance – failure to do so could result in permanent banishment from the Wonolo platform.
It's an excellent way to make extra money.
Wonolo is an on-demand staffing platform offering jobs ranging from warehouse operations to general labor. Job listings usually include hourly rates; workers will only receive payment for hours worked unless they leave mid-shift due to behavioral issues or the requestor asks them to.
Wonolo gigs don't require resumes, but you must pass a background check and meet other requirements. A reliable smartphone with data or WiFi access is necessary to download the Wonolo app and submit your details; a valid government ID may also be needed when signing up. Wonolo also stipulates that applicants be legal US residents at least 18 years old when signing up.
Wonolo can be used as a source of full-time income if you live in a large city and work around the clock, though for best results, it's wiser to sign up for one or two gigs at a time. Your hourly earnings could range between $16 and $19 depending on where and what jobs are available in your location; more work equals higher profits. Wonolo pays its workers according to shifts versus Uber, which pays weekly or biweekly and should appear in your bank account within 1-5 business days following completion.
Wonolo offers flexible hours and has an expansive database of gigs to find one that suits you perfectly, whether choosing from specific job types or scheduling your schedules. Plus, Wonolo pays daily, so you can monitor your progress and plan your budget.
Many people use Wonolo to Live Webcam – Boone, NC – Home to App State University their income. If you're searching for ways to make extra cash, online surveys or get-paid-to websites like Survey Junkie or Inbox Dollars can be an easy and quick way to do just that – however, these should only be seen as temporary solutions; alternatively, try micro job websites like Wonolo or Amazon Mechanical Turk which pay you for small tasks such as writing reviews, filling out questionnaires or viewing videos – perfect for busy individuals looking for additional income!