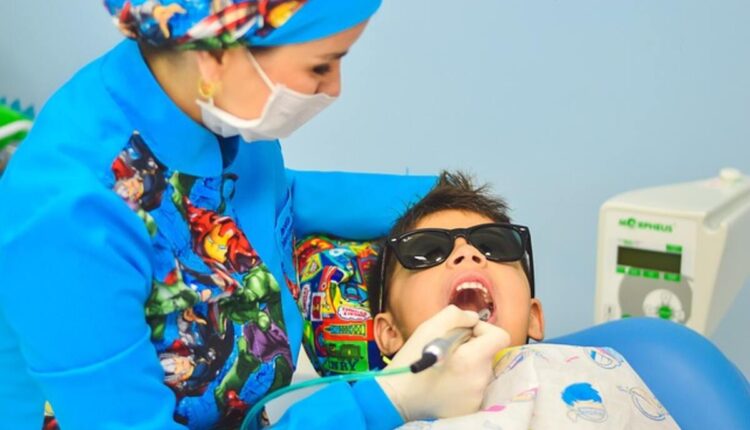 CommuniCare Health Centers
CommuniCare Health Centers is a Joint Commission-accredited community health organization. Their facilities offer primary medical and dental care, perinatal program services, behavioral health support, outreach programming, and coverage application assistance for Yolo County's low-income, diverse, and uninsured populations.
CommuniCare will use this acquisition to expand its home health, hospice, and transitional care offerings in Ohio and West Virginia and increase its presence of clinical labs across both states.
Primary Care
CommuniCare provides comprehensive medical services, from pediatrics, women's health and OB/GYN care, family medicine, dental, behavioral health, and senior care. Their facilities feature state-of-the-art diagnostic equipment and technology to ensure high-quality patient care services. In addition, this non-profit operates an integrated community care system and works with hospitals, primary care providers, and specialists as part of its network of community partners.
Communicare has joined the International Community Care (ICC) ICare 2.0 Health Information Exchange (HIE), providing healthcare providers with a safe way to share clinical information among themselves and their patients quickly and securely. Their early adoption of this HIE highlights their dedication to exceptional service delivery for its patients.
CommuniCare and OLE Health will combine in 2022, creating one regional nonprofit community health center network across Napa, Solano, and Yolo Counties. The newly consolidated organization will serve over 71,000 patients at 17 locations – most eligible for Medi-Cal and living at or below the Federal Poverty Line.
The merger will help create an entity more cost-efficient than CommuniCare or OLE Health alone by increasing reimbursements to increase direct patient care revenue and making the network more resilient to changes in the healthcare landscape and better positioned to embrace new care and payment models. All existing employees from both CommuniCare and OLE Health will remain part of this new entity.
Dental
Dental at Communicare Health Centers provides preventive and restorative dental services, such as fillings, extractions, root canal therapy, and oral surgery. Pediatric access, oral hygiene education, and fluoride treatments are also offered at this clinic, while fees vary based on income or may qualify for other assistance programs; patients also include Medi-Cal recipients, seasonal farmworkers, and their families.
This facility can be found at the Family Wellness Center campus in Woodland, California, and began operating in late 2019 after renovation of an existing space. Staffed by nine dentists led by an experienced Dental Director, the dental clinic serves Yolo County's low-income, diverse, and uninsured populations as part of the CommuniCare safety net program.
Behavioral Health
CommuniCare Behavioral Health services share one common goal – treating the whole patient. Our licensed therapists collaborate closely with medical, dental, and perinatal providers in providing holistic wellness that encompasses mind and body wellness.
Our Youth Services include Focused Cognitive Behavioral Therapy (TF-CBT) for adolescents and their parents to develop skills to process, manage, and resolve distressing thoughts, feelings, and behaviors and improve safety, growth, parenting communication, and resilience. In addition, we offer individual and group counseling at our Yolo County Juvenile Detention Facility and specific school sites within our local communities.
CommuniCare extends beyond clinical services by offering health education and enrollment coverage through our five clinic sites and outreach programs. Our bilingual staff assists individuals in understanding their options for health insurance coverage and enrolling into the Health Insurance Marketplace, as well as connecting them to care.
CommuniCare and OLE Health are Federally Qualified Health Centers that serve low-income, multiethnic populations throughout Yolo County. They offer high-quality medical, dental, perinatal, and behavioral health care, nutrition services, telemedicine support, and pharmacy through bilingual clinicians with various specializations. Both organizations accept most health plans, including Medi-Cal and private methods, without ever turning anyone away due to an inability to pay.
Pharmacy
A pharmacy is a facility that stores prepares, and legally disburses prescription medications under the supervision of a pharmacist. Additionally, pharmacies also provide drug information and education to the general public.
CommuniCare Advantage mail-order pharmacy service makes it possible to access maintenance medications (i.e., those taken on an ongoing basis for long-term illnesses) conveniently and affordably. Place an order for at least 31 days but no more than 93 days' worth of medication supply at one time.
If you disagree with any decision by CommuniCare Advantage regarding your pharmacy benefits, an appeal must be filed within sixty (60) calendar days from when you received notice of coverage determination. To file an appeal, follow the steps detailed in the Member Handbook; for assistance filing a request, don't hesitate to contact Member Services.
Laboratory
Potranco Campus of CommuniCare Health Centers features an on-demand clinical laboratory offering various testing services. Patients are referred by their provider or visit independently, with results available as soon as that day. Services provided include Complete Blood Count (CBC), BMP, CMP, flu tests, HIV testing, and drug screening – while advanced booking through Solv can significantly shorten wait times.
Community health centers (CHCs), also known as community clinics, provide primary medical and dental services for low-income residents at an affordable cost. CHCs specialize in coordinated care delivery to meet the various needs of patients with diverse requirements – for instance, helping access prescription medication at lower prices through the 340B drug pricing program or dental and behavioral health services.
CommuniCare Health Centers reopened their Davis clinic this week after ten months of construction due to the COVID-19 pandemic, sporting an eye-catching new look featuring 16 exam rooms and seven dental treatment rooms, up from 10. Its bold paint colors and striking architectural accents (coffered ceiling in the waiting room) make a powerful statement about CommuniCare's commitment to care.
Davis Clinic is one of three facilities serving low-income, uninsured residents in Yolo County. Other locations are West Sacramento and Woodland. All three accept Medi-Cal, the California Partnership Health Plan, and YCHIP insurance policies while providing sliding fee scale options for patients without coverage. All locations also welcome volunteer help in medical records management, lab analysis, or language translation.